our team
Behind the Seams
Overalls' founders were frustrated with the lack of resources employees have to handle challenging times. We connect people with trained experts on demand to help them navigate and handle life situations, so they can stress less and spend more time doing the things they love.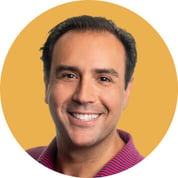 Jon Cooper, co-founder and CEO
Jon was founder and CEO of Life.io, a pioneer insurtech that successfully recast digital customer engagement for life insurance. Jon's insurance expertise was developed during strategic roles from Chief of Staff to Strategy and Operations at TriZetto, Oliver Wyman, CodeRyte and Wellcare.
Jon dreams of teaching his family French and moving for a year to the south of France.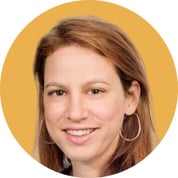 Emily Johnson, co-founder and CPO
Emily started her tech career as the third employee at unicorn startup AppNexus. She co-founded Tutorlist, now Selected (getselected.com), and since then has led enterprise product at LearnVest, and D2C product at insuretechs Haven Life, Fabric, and Dayforward.
Emily dreams of designing and making bespoke furniture with her machinist husband.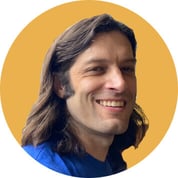 Mike Calhoun, VP of Engineering
Mike has 15 years of technical leadership experience, including his time as CTO of Life.io and building platforms at Stitchfix and Invoca. Mike has a deep appreciation for well-organized information, object-oriented software and domain modeling.
Mike dreams about taking the Trans-Siberian railway from St. Petersburg to Beijing.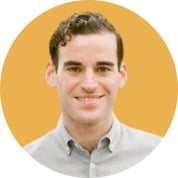 David Pass, co-founder and Head of Revenue
David passionately researched the Overalls concept as part of Redesign Health's entrepreneurship arm, and then worked to bring it to life. Previously he was Vice President of Investment Banking with Jefferies' Healthcare Group where he closed $25 billion in M&A transactions and developed a love of technology and innovation.
David dreams of skiing in the alps.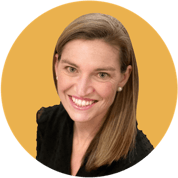 Alison Stewart, Head of Operations
Alison is an insurance veteran with 15 years of experience in Property & Casualty and Group Benefits. Alison has created innovations in both brokerage and carrier operations, and she most recently focused on operations strategy leadership at Liberty Mutual and Lincoln Financial Group.

Alison dreams of running a winery and tasting room in the foothills of the Blue Ridge Mountains.
Laurie Ann Goldman
Former CEO of Avon and Spanx
John Geyer
Executive in Residence, E&Y
Missy Krasner
Venture Chair, Redesign Health
Pina Albo
CEO, Hamilton Insurance Group